Service Areas
Clermont
Groveland
Minneola
Winter Garden
Eustis
Leesburg
Mount Dora
The Villages
Lady Lake
Wildwood
Testimonials
Hear What Others Are Saying

Larry R. - The Plantations at Leesburg
Terry Terry Terry you cease to amaze my wife and I. You are definitely a plus to R&T. Your thoughtful, honest, fair, and above all a Gentlemen and people like us will call nobody but you for servicing. It was a pleasure to have you repaire our AC last week. It surely has been a pleasure to have you and will have you for a long time. What a great man to do business with... Thanks

Nicole D. - The Plantations at Leesburg
R&T airconditioning is the best! (352) 241-4746

Barbara M. - Crestridge at Cherry Lake
I just wanted to say thank you for a job well done. After years of problems with my Air Conditioner and other company's inability of late to solve any of them, you were the first to diagnose the problem. Thank you guys for all your hard work, your promptness and know how. I haven't stopped singing your praises.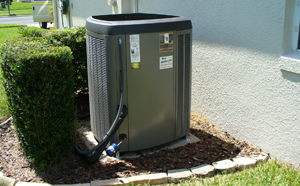 Harold and Carol - Summit Greens, Clermont
When we decided to replace our old AC and Heating units we called several companies for estimates and ideas. We knew we wanted to go with a high efficiency unit that was quiet inside and outside. R and T was one of the companies we called. They arrived at the scheduled time, conducted a thorough examination of our home and duct work, talked with us about our wants and made some recommendations for comparison of brands and SEER ratings.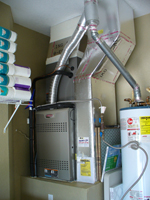 We interviewed 3 other companies for comparison and found them to be lacking in knowledge or willingness to install the highest efficiency unit. Also their pricing was not competitive with R and T. We did our homework by researching online and compared ratings and other homeowners experiences and determined that what R and T told us was true.
R and T kept appointments on time, listened to us, answered all questions honestly, gave us suggestions, beat all competitors' prices, were friendly and did what they said they would do when they said they would do it. Also their clean up was excellent.
We are proud of what we have and who we selected to do the job. We know we made the best decision in selecting R and T to do our AC and Heating replacement.

Lynda N. - The Plantations at Leesburg
I was very impressed with the professional service of R &anp; T Heating and Air. R & T kept appointments on time, answered all questions honestly, beat competitors' prices, were friendly and did everything they said they would do in a timely manner. Their work and cleanup was impeccable. A local business you can trust!

Mary K. - Summerport, Windermere
I was very impressed with the professional apperance and service of R & T Heating and Air. I would recommend them to anyone.

Nicole D. - The Plantations at Leesburg
R&T air is the BEST!!! get an estimate from them also!!! 352-241-4746, out of Clermont!

Richard and Marti R. - Eustis, FL

We are confident that our installation technicians, Terry and Ron, are two of the best technicians we could have caring for our heat and air conditioning needs. They took the time to get to know us, listen to our concerns and make recommendations based on their professional training, experience and knowledge. They saved us money, not only by making sure the unit fit our home and needs, but also filled out our registration for warranty and mailed it personally. Since the unit was installed, our energy cost has decreased significantly. We could not have been blessed at a better time with more honest people! Thank you so much, Terry and Ron!

Denis & Anne D.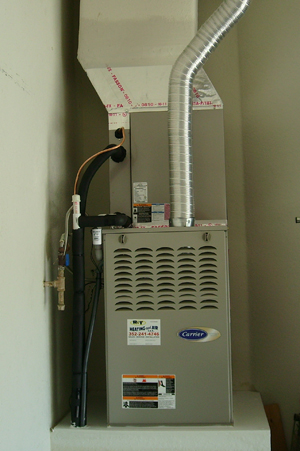 Who do you call when you need a new air conditioning and heating unit installed? R & T HEATING & AIR that's Who!! We needed a dedicated company with skilled craftsmen who took pride in their work and did their job as if they were working on their own home.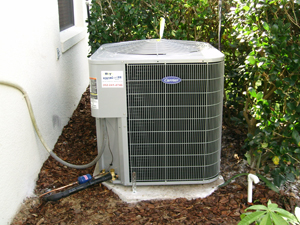 Ron and Terry's work ethics proved to be professional, efficient and effective. We were so pleased with the job they did and we recommend them highly. No corners were cut, rules of installation were followed, permits obtained and when they left everything was immaculate even down to sweeping the leaves out of the garage!
If you need any air conditioning and heating services or installation products from dedicated, hard-working, punctual, trustworthy and reliable craftsmen, call R AND T HEATING & AIR - you will not be sorry!